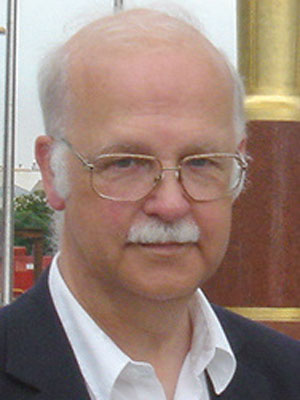 Professor Jan G Bruhn was born in Sweden in 1944 and first trained as a pharmacist, continuing his studies to receive a Ph D in pharmacognosy from the Faculty of Pharmacy at the University of Uppsala, Sweden, in 1975. His Ph D thesis dealt with alkaloids found in psychoactive cactus plants, and was based on field research in Mexico.
He has been active in natural products and medicinal plant research ever since, as a research associate at the Karolinska Institute, Department of Toxicology, from 1974 to 1987, and as Associate Professor of pharmacognosy in Uppsala from 1992 to 2002.
In 1978 he co-founded and was co-Editor in Chief of the Journal of Ethnopharmacology. He has been on the Editorial Board of Medicinal and Aromatic Plants Abstracts and Pharmacognosy Titles. 
From 1978 on he worked as a consultant a/o employee with the Consumer Ombudsman Office and the National Corporation of Swedish Pharmacies. He also served as Scientific Secretary to the Swedish Academy of Pharmaceutical Sciences and was Editor-in-Chief of  the Swedish Pharmaceutical Journal.
From 1988 to 1992 he was active in the pharmaceutical industry as an expert on natural products, and as Medical Director for OTC drugs in the Kabi-Pharmacia group. In 1992, he returned to academia as Associate Professor of pharmacognosy at the Faculty of Pharmacy, University of Uppsala, where he also founded a Centre for Applied Pharmacognosy.
In 2002, he became Director of his own consulting company, InBio, the Institute for Bioactive Natural Products in Stockholm, Sweden, dealing with herbal medicinal products, dietary supplements, and functional and medical food.
A major part of his consulting work has been, and still is, to act as Medical Director and  Senior Scientific Advisor for Lantmännen AS-Faktor AB, involving scientific, clinical and regulatory aspects on medical food and pharmaceuticals based on the human antisecretory factor.
From 2007 to 2010 he served as Adjunct Professor of pharmacognosy at the  Linnaeus University of Kalmar in Sweden.
As a consultant he has worked with the Swedish Medical Products Agency and asExternal Scientific Advisor to the Swedish National Food Administration. He has also been a consultant to the Uppsala Monitoring Centre, which is a WHO Collaborating Centre for International Drug Monitoring. He has undertaken consultancies for more than 100 pharmaceutical, supplement and food companies, mainly in Scandinavia.
He has organized several trips to China and Hong Kong to study traditional Chinese medicine. He founded and was Chairman of the Swedish Society for Pharmacognosy, and was also a founding member and President of the International Society of Ethnopharmacology.
He has been one of the Directors of ESCOP, the European Scientific Cooperative on Phytotherapy, and also a member of the ESCOP Scientific Committee and Coordinator of the ESCOP Research Committee.
He has published several books and about 60 scientific papers, in Science, Lancet, Drug Discovery Today, and other recognized scientific journals, as well as numerous professional papers, and has lectured extensively in Sweden and abroad. He is often interviewed  by different media, both newspapers and radio/tv channels, and has been featured in two television and one radio series talking about medicinal plants, herbs and spices.
He has been honored with the Martín de la Cruz medal by the Academía Mexicana de Medicina Tradicional, and has been elected Fellow of the Linnean Society in London. He is an honorary member of the Swedish Society for Pharmacognosy. In 2007 he was awarded the ProSana prize for his contributions to the development of Swedish self-care.
Division of Pharmacognosy
Department of Medicinal Chemistry
Biomedical Center
Uppsala University
Box 574
S-751 23 Uppsala