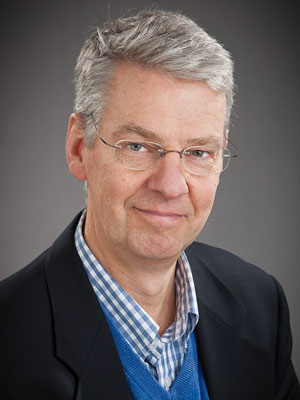 Biography of Johan Gabrielsson
Johan Gabrielsson, PhD is professor of integrative Pharmacology at the SLU, Uppsala, Sweden. He has
conducted numerous workshops (6000 participants) on biological PK/PD data analysis.
His research concerns numerical methods for analysis of pharmacokinetic and pharmacodynamic (biomarkers) data. Several projects are sponsored by the pharmaceutical industry and in collaboration with the Fraunhofer-Chalmers Centre in Gothenburg, and Professor LA Peletier at Leiden University. SLU-related projects involve studies of cortisol turnover of horse by dexamethasone treatment. Target-mediated kinetics, dose-response-time analysis of pharmacological data and pattern recognition are other activities that are of great potential importance in drug development for both animals and humans.
Background:
1976-1985 Pharmacist, , PhD in Pharmacokinetics at Uppsala University
1985-1991 Associate Professor of Pharmacokinetics Uppsala University, postdoctoral UCSF
1991-2012 Sr. Principal Sci. @ AstraZeneca +20 years experience Dx research
2012- Professor of Integrative Pharmacology, VH/SLU

Selected publications
J. Gabrielsson, L.A. Peletier. Pharmacokinetic Steady-States Highlight Interesting Target-Mediated Disposition Properties. The AAPS Journal, 2017 DOI: 10.1208/s12248-016-0031-y
T. Cardilin, J. Almquist, M. Jirstrand, A. Sostelly, C. Amendt, S. El Bawab, J. Gabrielsson. Tumor Static Concentration Curves in Combination Therapy. The AAPS Journal, 19(2):456-467, 2017 DOI: 10.1208/s12248-016-9991-1
J. Gabrielsson, D. Weiner. Pharmacokinetic & Pharmacodynamic Data Analysis: Concepts and Applications, 5th ed., Swedish Pharmaceutical Press, ISBN-10 91 9765 100 1, ISBN-13 978 91 9765 100 4, 2016.
J. Gabrielsson, S. Hjorth, Pattern recognition in pharmacodynamic data analysis. The AAPS Journal, 2015 DOI: 10.1208/s12248-015-9842-5.
J. Gabrielsson, B. Meibohm, D. Weiner, Pattern recognition in pharmacokinetic data analysis. The AAPS Journal, 2015 DOI: 10.1208/s12248-015-9817-6.
J. Riviere, J. Gabrielsson, M. Fink, J. Mochel. Mathematical modeling and simulation in animal health. Part I: Moving beyond pharmacokinetics. J. vet. Pharmacol. Therap. doi: 10.1111/jvp.12278. 2015
R. Andersson, M. Jirstrand, L.A. Peletier, M. J. Chappell, N. D. Evans, J. Gabrielsson. Dose-response-time modelling: Second-generation turnover model with integral feedback control. Eur. J. Pharm. Sci. 2015
More about Johan Gabrielsson
Phone +46 (0)18-67 31 72
johan.gabrielsson@slu.se
Postal Address
BVF, Avd för farmakologi och toxikologi
Box 7028
SE-750 07 UPPSALA
Sweden
Books by Johan Gabrielsson