A Treatise of Pharmacognosy
By Gunnar Samuelsson (professor emeritus) and Lars Bohlin (professor emeritus), Division of Pharmacognosy, Department of Medicinal Chemistry, Uppsala University, Sweden.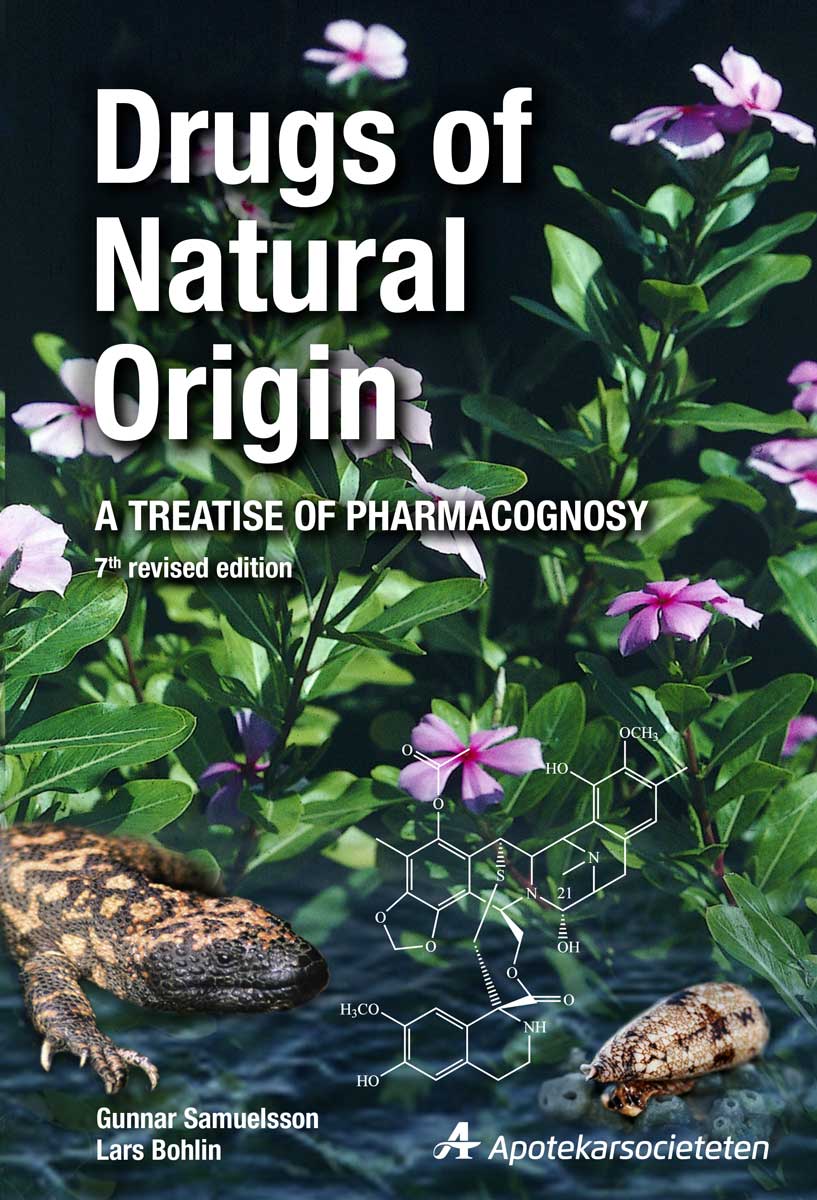 Description of Drugs of Natural Origin
During evolution, molecules have been developed for specific functions in nature. These bioactive substances have a potential as new drug candidates in drug development, but also as pharmacological tools, intermediates or templates for synthesis of drugs. This book deals with terrestrial and marine bioactive substances of plant, microbial or animal origin. The occurrence, biosynthesis, isolation, chemistry and medical use are described together with basic research strategies.
An increased understanding of the medical importance of bioactive natural products has developed in society. Since the publication of the sixth edition, six years ago, considerable progress has been achieved in the study of biosynthetic pathways, mainly based on gene technology. The revolution in high-throughput sequencing technology has given an increasing access to microbial genome sequences, which opens up new possibilities in the discovery of novel bioactive natural products. This development is reflected in a substantial revision and expansion of the book, but also removal of some sections containing products remotely associated with drugs. The new book also contains description of novel drugs marketed since the publication of the previous edition, especially in the field of diabetes, cancer and infection.
Drugs of Natural Origin is a unique multidisciplinary book suitable for undergraduate and graduate students and teachers in the area of natural product science, but also as a complementary book for disciplines like medicinal chemistry, biochemistry and pharmacology. The book can also serve society as a scientific source for the understanding of a sustainable use of natural products in the development of new drugs, scientifically based herbal remedies, and environmentally friendly biomolecules.
More about Drugs of Natural Origin
Language: English
Pages: 1027
Published: 2015
ISBN: 9789180204071
DRM: Watermark
File Format: ePUB 3
Authors of Drugs of Natural Origin